21 marzo, 2014
Tango Messenger recibe una inversión de 280 millones de dólares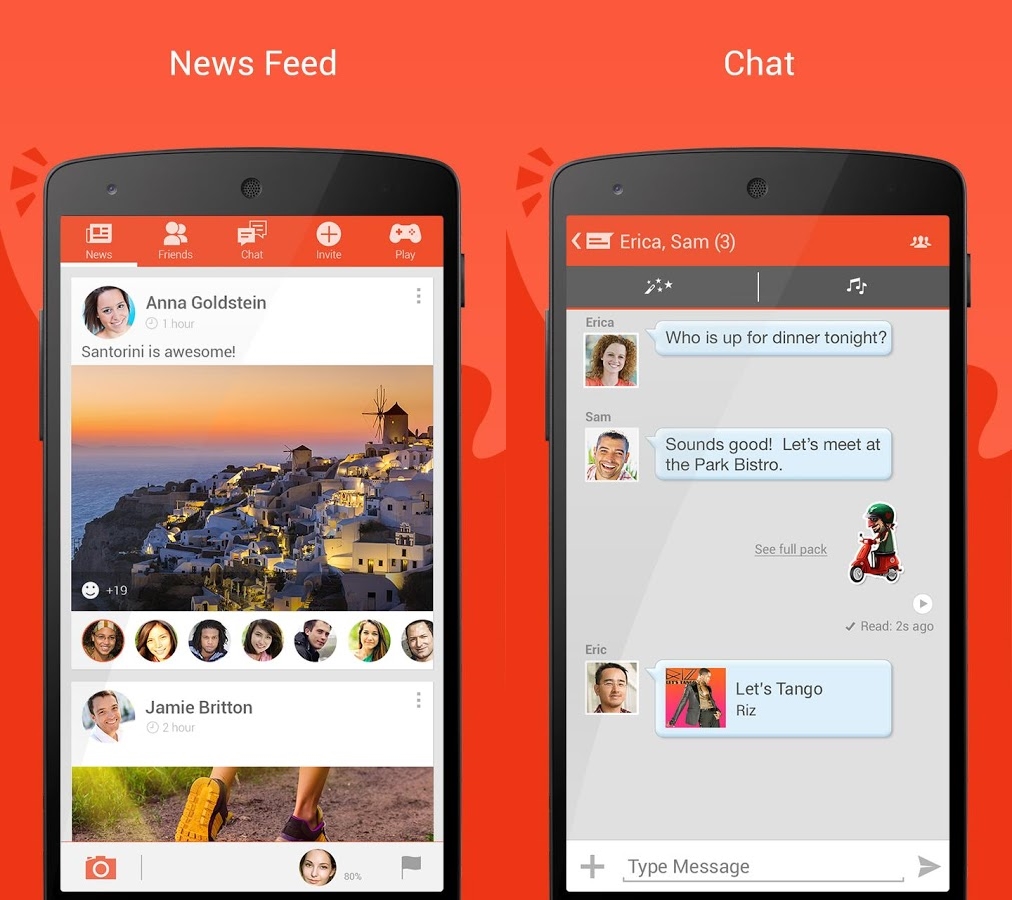 Al parecer las aplicaciones de mensajería instantánea son más valiosas de lo que pensábamos; ya conocemos la historia de los 19 mil millones de dólares que pagó Facebook por WhatsApp, ahora Tango Messenger, una de las competencias de WhatsApp ha recibido $ 280 millones de dólares de inversión.
Muchos aquí conócenos o hemos escuchado hablar de Tango, una aplicación que nos permite comunicarnos con nuestros contactos a través de llamadas y mensajes gratis. Pues bien, ahora Tango se introduce en el mercado de las aplicaciones de mensajería más valoradas gracias a esta nueva inversión.
La enorme inversión fue realizada por parte de un grupo de empresas, entre ellas la compañía  Alibaba.com de China. Alibaba invirtió la suma $ 215 millones de dólares, mientras los $ 65.000.000 de dólares extras fueron aportados por inversionistas anteriores de Tango.
La inversión por parte de Alibaba es sin duda una pieza importante para el futuro de la aplicación, esta compañía es una especie de "Amazon chino". De esta manera el capital total recaudado hasta la fecha por Tango es de $ 367 millones de dólares, suficientes como para elevar el valor de la compañía a la altura de las mejores del mercado.
Nota de Prensa:
MOUNTAIN VIEW, CA–(Marketwired – Mar 20, 2014) – Tango, a leader in mobile messaging services, today announced it has closed a $280 million round of funding. The latest round was led by the Alibaba Group at $215 million with the additional $65 million coming from some of Tango's prior investors.

Tango has been built on a foundation of mobile messaging features which include free video and voice calling and texting available cross-platform over 3G, 4G, and Wi-Fi. Over the past year, Tango has evolved into a next generation mobile messaging app that blends communication, social networking and content into a single platform.

«We are thrilled to bring on Alibaba as a strategic investor,» said Tango CEO and Founder Uri Raz. «Alibaba is a renowned disruptive innovator, and their investment in Tango is a testament to our strategy and a clear indication of the future potential of how content and services will be delivered to consumers.»

«Tango has exhibited tremendous growth because of its unique approach to combine free communications, social and content,» said Joe Tsai, Executive Vice Chairman of Alibaba Group. «We were simply blown away by the vision and quality of the team at Tango and believe they have a disruptive way of looking at the mobile and messaging opportunity.»

Tango is at the forefront of re-imagining the way people connect, share, and have fun on their mobile devices. Since rolling out social networking features on Tango in July 2013, daily engagement has doubled. Hundreds of millions of songs have been shared between members since Tango introduced music through integration with Spotify in October 2013. In addition, the ability to play games online together with friends on Tango has driven an increasing amount of game downloads and activity.

Tango's evolution toward an all-in-one messaging, social and content platform has helped double registered users to 200 million compared to a year ago, and monthly active users has reached 70 million.

«A whole new level of connection and sharing of experiences is available through messaging apps that fundamentally affects the way content gets distributed on mobile,» said CTO and co-founder Eric Setton. «This round of funding will enable us to continue to innovate, hire the best talent, aggressively expand our content partnerships, and build a world-class platform as we go after what is truly a big opportunity.»

Tango previously raised $87 million from Access Industries, DFJ, Qualcomm Ventures, Toms Capital and Translink Capital, as well as Bill Tai, Shimon Weintraub, Jerry Yang, Alex Zubillaga and others. Including the new round, Tango has raised $367 million in venture capital financing to date.
Relacionados